Because GSRA Advisors Produce Results!
Meet the GSRA Advisor Team
Mark S. Kopenski
President, GSRA
Top performing Head of Enrollment in the field of Higher Education (currently President of Global Student Recruitment Advisors) with an outstanding record of achievement enhancing the brand and revenues of established and growth academic enterprises.
Extensive experience gained both domestically in the USA and overseas, including ten years in the UK, also managing satellite admission programs in new and emergent markets including BRIC, Asia Pacific and the Middle East. Combines high levels of commercial acuity identifying new channels to market with exceptional skills analyzing change priorities for improving operational performance and efficiency.A very versatile, results driven and politically astute individual, offering strong business leadership.
GSRA has established a robust portfolio of clients over the firms ten-year history. During these unprecedented times, GSRA Advisors continue to provide support, value and innovation to ensure clients survive and thrive. To see who GSRA is serving, please visit https://gsra.org.uk/clients/
While working on his doctrate degree in Business Administration at the University of Bath, England, founder and CEO Mark S. Kopenski established Global Student Recruitment Advisors. GSRA was originially concieved to provide advising services to UK and US institutions looking to internationalize their campuses through the attraction of students, faculty and staff from around the globe.
Kopenski's vision was/is to provide advising support that reaches far beyond analysis, reports and plans. Kopenski, and his team of GSRA Advisors have a reputation for rolling up their sleves and fully engaging with their clients to ensure results are achieved. GSRA's moto is "No project is complete until the desired results are achieved."
Abdelkareem (Mike) Khasawneh
GSRA Senior Advisor - Middle East & Northern Africa.
---
Driven by determination, discipline, and commitment, my goal was to receive the doctorate level in education and have a good future. I came to the US, as an immigrant, in 1992 with $12 in my pocket. With smart and hard work, I was able to start college in 1996. I graduated from Ohio State University with a B.A. (2003), then M.A. (2005). After that, I finished my PhD in 2010. I was teaching for more than a decade at different places in Columbus, Ohio such as Middle School, Community College, & then at a University in Jordan.  I started at the University of Dayton in 2013 as an International Admission Counselor, and then I served as the Assistant Director of the Graduate & International Admissions Office until 2018.
During my undergraduate years, I was involved with the International Students Association, and I also served as the president of the association for one term/year. In addition, I am always involved in other activities with my surrounding community such as social and/or sports activities. I'm also pleased to share that during the years, I have had the opportunity to meet wonderful people and make friends from all over the world and go through a fascinating experience of learning about their cultures. I am a resident of Miamisburg, Ohio along with my wonderful wife and four amazing children. 
Dr. David Felsen
GSRA Advisor
---
Dr. David Felsen has worked in the international education sphere for many years.  Based in the U.S., he has lived for extensive periods in Europe and Latin America. He earned his PhD from the University of Oxford and speaks English, French, Spanish and Italian. He has served in multiple leadership positions in higher education, including as Director of the Master's Program in Public Administration and Public Policy at Tecnologico de Monterrey in Mexico, Director of the International Studies Program at Alliant International University in San Diego, and Executive Director of International Programs at Saint Leo University in Florida. He also serves as a Subject Matter Expert on Higher Education for Magellan Research Group.
Luchen Li
---
Luchen Li, Ph.D., has a rich experience of executive leadership in global education, academic research, and college teaching at public and private institutions in the US and China. Most recently, Li served as Dean of Global Services at Northeastern University (Boston), which enrolls over 12,000 international students. Previously, Luchen was Associate Provost for International Programs and Professor of English at the University of New Hampshire. Li has coordinated campus-wide collaborations for international strategies and interdisciplinary and dual degree programs. He has led institutional teams in creating and synthesizing operations for campus internationalization, with success ranging from recruitment, study abroad, global experiential learning, satellite campuses, and professional training to partnership building, faculty collaborative research, and curricular enrichment. Dr. Li is a strong advocate for student and faculty mobility and was as a Think-tank member of IIE's Generation Study Abroad Program.
Professor Li has authored books, book chapters, and articles in literary and cultural studies. Li has been a keynote speaker on cross-cultural education at national and international conferences. From 2013 to 2019, Li served as President of the International Society of Steinbeck Scholars. 
Lee Westphal
GSRA Global Advisor and Government Relations
---
With over 20 years of international experience in multiple industries from defense contracting to faith based non profit, NGO, and international business development, Lee's vast exposure across industries gives him unique expertise and insight into the best practices of international education and business. His most recent progressive experiences in higher education have included directing the international recruitment at the new American University of Malta, (AUM) where he also served as public relations representative and university liason to the Office of the Prime Minister and the Maltese Diplomatic Corps, meeting regularly with regional diplomats for immigration issues.
Prior to AUM he served as assistant director of international recruitment and admissions for the University of Nebraska at Omaha, he also directed the international programs at Bellevue University in Nebraska. As a seasoned professional in higher education, Lee enjoys building relationships and is skilled at developing and maintaining partnerships. He enjoys strategic collaboration and tracking emerging markets. With work experience in over 30 countries on 4 different continents, Lee brings intercultural intelligence training and experience to the table, along with practical experience in intercultural relationships. His international career, his more than fifteen years of living in the Middle East and Europe, and personal friendships with individuals from across the globe have contributed to his passion as a global citizen. Lee's wife Kelli is also in higher education, and they share the passion for global community engagement, while currently residing in the Midwest. 
Anish Ashokan
Marketing and Information Technology Guru | Sub Continent Expert | MD of Admissions Guru
---
With more than 10 years of experience in the field of education, my focus is build a bridging relationship with various Universities worldwide and the students of varied ethnicity ergo promoting a brighter future globally. My forte is a combination of technological and people skills which can bring about, the best with the people I work with. My major focus market would be the Indian Sub-continet where ``Admissions Guru``, the company I manage, was founded in 2018. I've also worked with multiple major universities for their marketing requirement and other needs related to technology.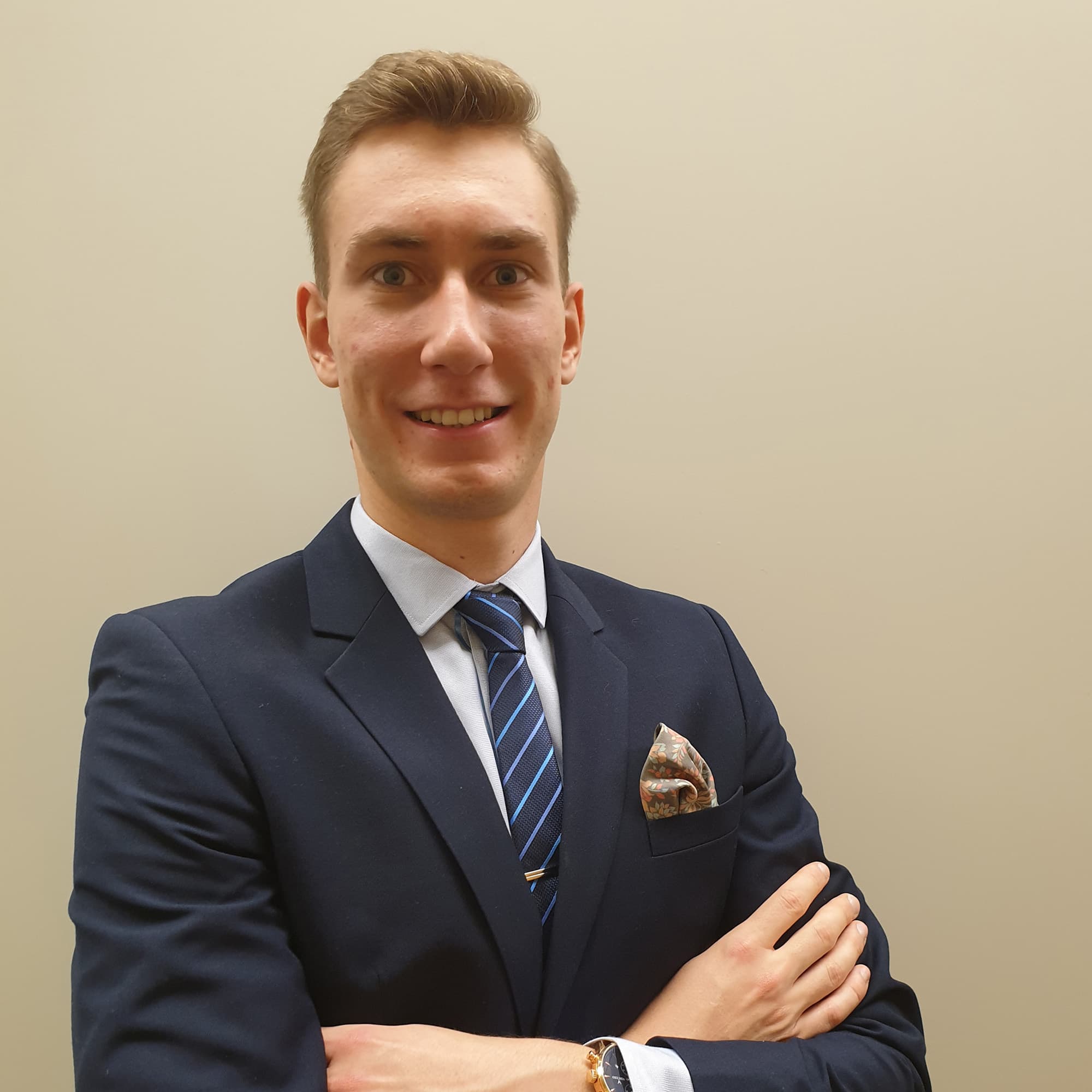 LEOŠ MALEC
GSRA Summer 2020 Finance, Investment, and Marketing CPT Intern
---
Leoš is from Prague, Czech Republic. He graduated from a prestigious Anglo-American high school, Open Gate School (just outside of Prague), with two diplomas, International Baccalaureate diploma and Czech diploma (česká maturita). Currently, Leoš is a rising senior at a liberal arts college, Drew University, located in Madison, New Jesrey, USA.
He is pursuing a bachelor's degree in economics, business, and German. Leoš is well travelled, he visited most of the forty-four countries in Europe, North Africa, and several states in the USA. In addition, he is driven by determination, commitment, discipline, hard work, fueled by his dreams, and he believes in the "American dream". He participated in a five-month highly selective program at Wall Street in New York City, where he gained exposure to the current financial topics and challenges through meetings with experts at financial institutions including BNY Mellon, JP Morgan, Merrill Lynch, Bloomberg, Citigroup, NYSE, NASDAQ, FED, MetLife, Barclays, Goldman Sachs, and Bank of America.
Moreover, Leoš has developed strong financial analysis skills, including the discounted cash flow and asset valuation (among others). At Drew University, he is an active member of the Drew community, participating, managing, and leading several clubs, societies, and organizations. Leoš is involved in the student government, Economics and Business Society, in an investment fund led by students, in the Leadership Institute, in Club Basketball, the Student Alumni Association, the German Club, and the International Student Association. On top of that, he is fluent in Czech, English, German, and Slovak. His strengths lie in people skills, public speaking, problem solving, and networking. Since May 2020, Leoš is doing his summer CPT internship focused on finance, investment, and marketing at Global Student Recruitment Advisors, LLC.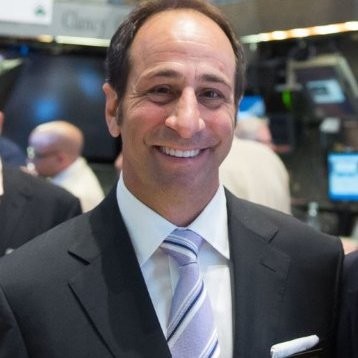 Paul D'Alessandro
GSRA Global Advisor
---
Paul founded D'Alessandro, Inc. in 1994 and has advised hundreds of clients on nonprofit management and capital campaigns ranging in goals from $1 million to multi-billions in his 25+ year career. Because he is directly responsible for campaign success and believes in "hands on" counsel, Paul has made more than 4,000 personal solicitation calls with resulting gifts ranging from $1,000 to $10 million.
He began his fundraising career as a Regional Director of Development for the University of Notre Dame's Strategic Moment Campaign. Paul received his BBA from the University of Notre Dame and his Juris Doctor from St. John's University School of Law. He is a licensed attorney in Florida, New York and New Jersey, and he is a Certified Fund Raising Executive.
Michelle Hughes
Global Students Recruitment Advisor
---
Michelle graduated from the University of South Carolina in 2019 with a degree in public relations and a minor in business administration. Prior to GSRA, she worked as an account coordinator for DKC, a PR agency in New York City. During her undergraduate years, she was the president of Her Campus, an on-campus media organization, where she led a team of 50+ undergraduate women and helped brands—such as L'Oreal and Emergen-C—connect with students.
Although Michelle did not study abroad, she went to elementary and middle school in London, England and believes in the importance of learning from different perspectives and cultures. She has travelled to 20 countries and is excited to help others learn in other parts of the world through the help of GSRA.
Her experiences have helped her earn specialties in client liaison, writing, and event planning and uses these to help clients spread their mission and ideas.
Chris Curl
GSRA Global Advisor
---
Chris has a wealth of broad experience from working in the UK for over 30 years at Independent Schools (students aged from 3-18) and at University. He is interested in taking on projects including partnerships and placements with British Schools and Universities. He offers informed advice and insight into UK Education as well as ongoing mentoring services for students and leaders.
He lives in England, having been educated at The King's School, Canterbury. Chris gained a BEd, specialising in English and Drama, from Exeter University before completing an MA in Language in Education at the University of East Anglia. He also has a TEFL qualification from the University of Kent. For many years he taught international students and was the Course and Centre Director at Summer Language Schools, based at British boarding schools. He has also taught business people in Madrid where he ran seminars on British Politics.
After his first teaching role he accepted a Fellowship in Management Studies at the Institute of Education at London University where he also tutored and mentored PGCE students, supervising their Teaching Practice.
He has worked in eight independent schools including The Junior King's School, Canterbury and Haileybury where part of his role as Head of English was to prepare children for scholarships to Eton. After some years as a senior leader, which included programming co-curricular activities, directing musical and dramatic productions and overseeing boarding, Chris became a Headmaster. He was a Head for 16 years successfully leading 4 independent schools, expanding pupil numbers, masterminding building programmes and raising standards, achieving outstanding results.
He believes that learning new things should be fun, when possible, and treats each person individually helping them to achieve their potential. As an experienced leader he also enjoys coaching and motivating people - including aspiring leaders. From his passion to see each individual and institution achieve their very best, and to make a very real difference for them, Chris qualified as a "Motivational Map" practitioner. He now assesses current motivation levels as well as what drives and sparks each individual and then, through feedback, assists in identifying next steps. This is particularly beneficial for staff teams in education or business as he can also create and analyse an overview for the leaders which can then lead to higher performance levels and greater productivity.
Away from teaching Chris exercises daily as he is passionate about health and fitness - he eats healthily though has a weakness for "proper" coffee and chocolate!
GSRA Digital Marketing Advisor
---
Graduating from Wright State University with his Bachelors followed by his Masters degree at Michigan State University, Nick Love has been involved professionally in social media and digital marketing for 5 years, and for even longer if you include his personal investments. He has worked both for major brands and start-ups, and also has agency experience working with up to 20 clients at a time. All of this with companies with vastly different industries, showing his ability to be flexible and adaptable.
His deep understanding of various audience needs and interactions, and an active practical knowledge of how to best use all the major platforms means he has the ability to both plan and react to the needs of the company. As someone who actively follows social media developments and trends, he has been perfectly placed to be an early adopter of new technology.
He currently assists GSRA with any of their digital and online needs, including keeping this website up-to-date.