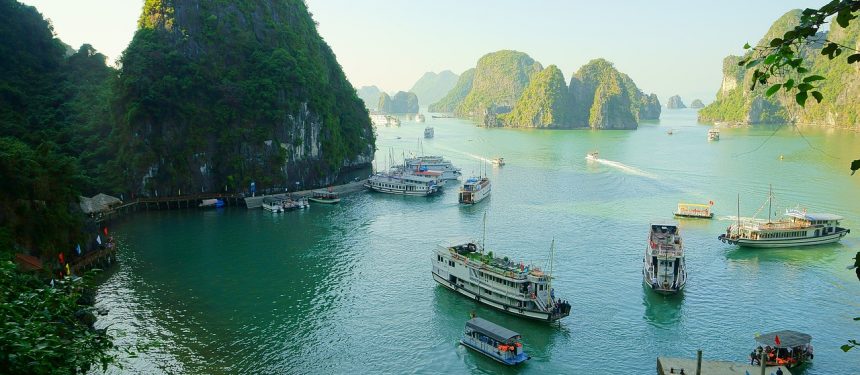 The Ministry of Education and Training in Vietnam has once again expressed concerns that the quality of foreign language instruction in the country is preventing English proficiency goals from being met.
The ministry recently revealed that the average English scores over the last three years were below 5.0 on a ten-point scale, with attainment significantly lower outside the major cities.
The Teaching and Learning Foreign Languages in the National Education System 2008-2020 project set targets to drive up the standards of language learning in the country, with English as a particular focus. However, many stakeholders see the targets as over-ambitious and not achievable with the country's current resources.
"Even after about 10-15 years of learning English, [students] mostly can't say anything"
"If anyone wants to get a higher salary or go abroad, they need to learn English. All students in Vietnam must study English at school from grade one and do about three lessons per week," Hieu Nguyen of GrowGreen Vietnam told The PIE News.
English language school English First's English Proficiency Index currently ranks Vietnam 41st out of 88 countries and regions, between Uruguay and Russia.
"In Vietnam, the parents often care too much about the mark. They just want their children to get good marks and be better than the other kids," Hieu Nguyen continued.
"At school, 90% of students can't communicate in English well because they hardly speak English. They just know grammar, reading and tests. Even after about 10-15 years of learning English, they mostly can't say anything, although they can read well sometimes."
One of the key issues is the lack of qualified teachers in the country, particularly in state schools.
"Foreign language teachers must guarantee their teaching language proficiency level as two degrees higher than the general standard of school level. Accordingly, the high school teachers need to gain the level of C2 [in order to teach at a B2 level]," noted Thuong Nguyen in her paper Vietnam's National Foreign Language 2020 Project after 9 years: A Difficult Stage.
Nevertheless, the survey shows that upper secondary school teachers with the level of C2 only constitute a low percentage of 0.1%.
"As such, many students head to training centres for additional tutoring," the author explained.
"It is very common [to do extra classes], especially in a big city. But teaching English is different from big cities to other provinces," Thuc Doan Nguyen, the head of the overseas study centres at ILA Vietnam, told The PIE News.
And while English is the main second language in Vietnam, Thuc Doan Nguyen noted that in the cities some people are beginning to learn Japanese and Mandarin.
Outside of the major cities, particularly around the Mekong Delta and the northern mountainous regions, finding teachers continues to be a challenge.
According to the EF English Proficiency Index, English proficiency has improved in the country since 2011 but not enough to meet the 2020 targets.